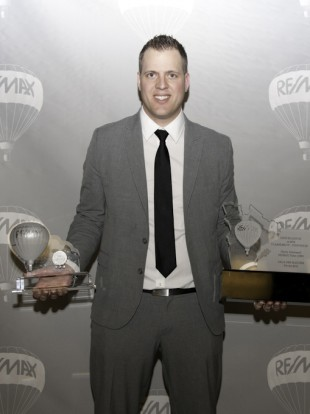 On February 16th was the 30th edition of the prestigious MAX/IMM Gala that took part at the Montreal
Palais des Congrès.
The MAX/IMM Gala is the ideal opportunity to recognize the hard and tremendous work of our RE/MAX Realtors during the year.
In this photo, we recognize Jimmy Arseneault, who was honored for his outstanding performance and has won the #1 real estate broker in 2012 at RE/MAX in Quebec over 3465 realtors.
Once again as the #1 real estate broker in Quebec, his expertise and support has been distinguished again this year!
More than promises…. Always Results!!!
It doesn't cost more to do business with the # 1 real estate broker
Congratulations to all the winners!